About us
Vodafone Automotive S.p.A.
 Vodafone Automotive S.p.A. is one of the leading producers of electronic vehicle security systems. It is a partner of premium car manufacturers in Europe, the USA, and Japan.
Established in 1973, is represented in European and non-European countries by a network of 42 partners. Its R&D and manufacturing base is located in Varese, Italy.

automotive.vodafone.com

F&B COMPANY s.r.o.
A company with twenty years of experience in electronic vehicle security systems, F&B COMPANY s.r.o. has been a Cobra dealer on the Czech market since 1997. The company cooperates with car manufacturers and importers, assembly centres, and drivers offering a wide range of electronic security systems for all car brands. It provides guarantee and post-guarantee servicing, spare parts delivery, and counselling. Its head office is located in Olomouc, Czech Republic. F&B COMPANY s.r.o. meets the criteria of ISO 9001 certification.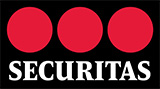 SECURITAS ČR s.r.o.
SECURITAS ČR s.r.o. is a daughter company of Securitas AB, which was established in 1934 in Helsingborg, Sweden. Securitas AB is the largest commercial security company in the world, currently employing about 260,000 people in more than 40 countries around the globe. In the Czech Republic, Securitas AB is represented by a company registered under the trade name of SECURITAS ČR s.r.o., which has been operating on the security services market since 1991. SECURITAS ČR s.r.o. runs a monitoring system of continuous remote vehicle protection called a Secure Operating Centre around the whole Czech Republic. It involves a progressive, strictly tested, and constantly improving system equipped with state-of-the-art transmission and computing technology. The system facilitates systematic 24/7 real-time monitoring of the status of the electronic alarm and technological devices installed in the guarded object.
SATMONT s.r.o.
A daughter company of F&B COMPANY s.r.o., SATMONT s.r.o. was founded to serve customers of the pan-European system of Connex Stolen Vehicle Recovery system in the Czech Republic.