Blue Mobile
Blue Mobile profile is designed for customers requiring maximum vehicle protection, user-friendliness and easy operation.
It ensures vehicle protection by means of GPS and GSM technologies in cooperation with Security Operating Center (SOC) with the whole European coverage. The system provides GSM jamming detection and enables transferring of car alarm alert. The user authorization is provided by the driver car (authorization chip); if the vehicle is stolen through theft of the original car keys and the driver card is outside the vehicle range, the alert notification will be sent to the SOC in case of vehicle movement. Active system automatically detects unauthorized vehicle movement and immediately starts the theft procedure.
Via a mobile (iOS, Android) and web application, the user can localize the vehicle, set alarm zone, speed limit, transport and service mode, deactivate the system remotely etc. 
Pan-european vehicle recovery

Automatic transfer of alert messages to SOC

Unathorized movement (ignition off)

Driver recognition (driver card)

Unathorized movement (ignition on)

Car alarm alert transfer (if installed)

Setting the alarm zone on the map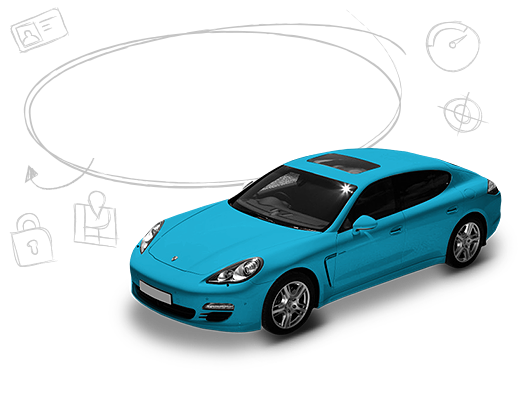 Connex
Blue Mobile
Product overview
| | | |
| --- | --- | --- |
| | Orange Mobile | Blue Mobile |
| Pan-european vehicle recovery | | |
| Automatic transfer of alert messages to SOC | | |
| Tamper alert | | |
| Unathorized movement (ignition off) | | |
| Driver recognition (driver card) | | |
| Unathorized movement (ignition on) | | |
| Car alarm alert transfer (if installed) | | |
| GSM jamming detection | | |
| Localization | | |
| Speed control setting | | |
| Setting the alarm zone on the map | | |
Inquiry form